Settling in a new country poses many challenges whatever your background is. While immigrants face one or more of these challenges, rest assured that the country has a range of features that will surely help you to make smoother transitions. In this blog, we will provide a handy checklist that you can use to settle in this beautiful, multicultural, diverse country after arrival. 
The more preparation you can do before moving to Canada, the easier it will be for you to settle in.
The following items should be on your settlement checklist. In the following sections, we will give some useful tips to get you started with these items.
Find a place to stay
Open your bank account
Apply for health assurance
Get your social insurance number
Find a job
Registration of Canadian Abroad
Plan your budget
Socialize
Selecting a place to live takes time. So we suggest finding a temporary place to live in when you reach.  It can be a hotel, hostel, friend's house, Airbnb, etc. These are short-term plans so, we recommend arranging this before you arrive.   
Once you have time to breath, you can also look for apartments & homes before arriving. Some will allow closing a lease before arriving. You can search through available rentals like View It & PadMapper. 
If you are looking to purchase a home,  talk to a real estate agent or search on websites such as Zoocasa and Realtor. 
2- Open your Bank Account
The first thing you do is to open a Canadian bank account when you arrived there for obvious reasons. Opening a Canadian bank account is extremely easy compared to other countries. All you need is to walk into the bank & provide valid identification. 
Many Canadian banks have special services for newcomers, the bank teller will help you through the process. You do not need a job, permanent address, money to put into the address, or credit. Some of the best banks for newcomers include RBC Royal Bank, BMO Bank of Montreal, TD Bank, CIBC, Scotiabank, and HSBC.
3- Apply for Health Assurance
In Canada, both Canadian citizens & permanent residents can apply for public health insurance. It depends on which province or territory you live in because each has its plans. Some provinces require newcomers to wait up to 3 months before receiving government health insurance. Therefore, during the wait time, you should purchase private health insurance. It also covers things that public health insurance doesn't cover.
4- Get your Social Insurance number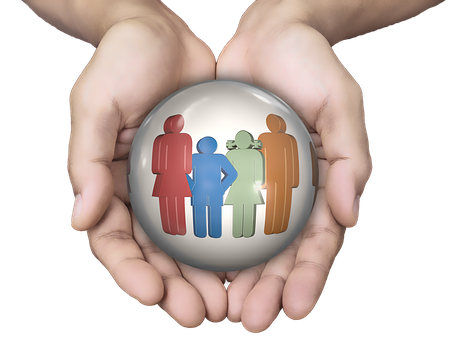 In Canada, you need a Social Insurance Number to work. It gives you access to government programs and benefits. You can apply at the Service Canada office by mail. 
To receive a Social Insurance Number, you will need to provide an original primary document to prove your identity and status such as a permanent resident card or confirmation of permanent residence.
Moving to a new country can feel overwhelming. It is the second largest country in the world. Canadians have one of the highest standards of living in the world. Also, rank in the top ten of the world's happiest country.
Getting a job before arriving in Canada will release a lot of your stress. But if you haven't found any, there are several job search tools to use. Make sure that your cover letter and resume meet North American standards and match the job to which you are applying. You can use edilume career services to prepare a CV that meets Canada's job market requirements.
6- Registration to Canadian Abroad: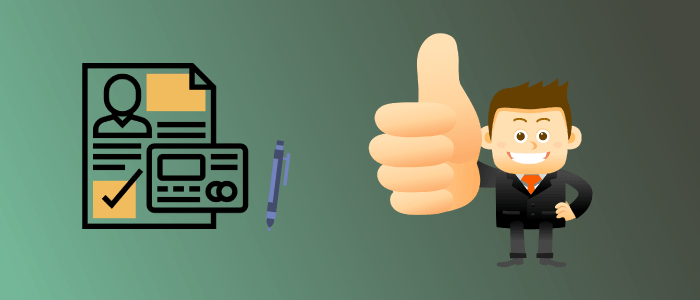 It's a free service that allows the Canadian government to notify you in case of any emergencies.  In case you are planning a vacation or a Canadian living abroad, registering for this services is really beneficial.
This service enables you to receive important information before a natural disaster, civil unrest, and tips to deal with an emergency.  You can register for this service using this link. 
Here are a few basic tips that will help you plan your budget before arriving in Canada.
a- An estimated Living Expenses:
Once you arrive in Canada – living here will also be expensive. According to Number, a database that compares cost of living around the world, as of March 2021, the average monthly cost of living in Canada for a family of four without rent is around $3,674 whereas the average cost of living for a single person without rent is around $1,109 per month.
b- Switch to a Canadian Phone Plan:
To join a Canadian cell phone service to avoid hefty international fees. You will want to start researching and comparing phone plans as some may be better suited for your lifestyle. You can find a local cell phone service store with your current phone's GPS. 
In Canada, parents make sure that their children get an education. Provincial and territorial governments set up and run their school systems. Canada does not have a federal department or national system of education. 
By law, children in Canada must go to school to get their elementary & secondary education. Depending on the province or territory, children may start at the age of 5 or 6 and continue until they are between 16 and 18.
To legally own a car in Canada, first, you need to secure three documents: a driver's license, an insurance policy, and vehicle registration. Depending upon your experience, there's a chance that you'll be able to just exchange your old license for a new Canadian license. 
Moreover, to get your new license you need a Canadian Citizenship card, your old (foreign) driver's license, and an official abstract document. 
Click on this link to get the car of your choice & range. 
For groceries deals, two good options are Dollar store & Walmart. 
Dollar Tree's motto is that everything is $1 while Walmart uses individual pricing. Everything for a buck? It seems like a good deal but it's important to consider what you're getting for the money.
Comparing unit prices is the best way to gauge how far your dollars will go at Dollar Tree vs. Walmart.
Looking for the best quality home appliances but don't know how to do so? Let me help you to know the best brand with top-quality products in affordable ranges.  Here is the link that enables you to design your dream home:
https://www.appliancegallerywi.com/
Finally, our last item on the checklist of settling in Canada is socializing. 
Socializing is a way of building a network and is one of the keys to successfully settling as an immigrant in a new country. These relationships and exchanges help you get to benefit through advice and support. Also, develop a sense of belonging to your community. There are many ways to build a network while participating in social events, joining a sports club, doing volunteer work, etc.
Some General Tips & Information
In an increasingly global marketplace employers may value your multi-lingual skills more than those with just one or two languages on their CV. So learning another language is very beneficial. Second spoken language in Canada is French so knowing of basic greetings and everyday sentences will be a good start.
You should start, as early as possible, the process of getting equivalency of your degree / credentials by an authorized agency such as WES
The National housing agency (CMHC) of Canada has a dedicated section for immigrants to explore national & local government agencies for process and information.
Public transit timetables can be challenging even for locals but for immigrants, the good news is that in many major cities transport companies often provide multi-lingual information services and timetables. 
Canada is a country to over 100 nationalities and this means a lot of cultural diversity is out there.  So, acknowledge that and let me tell you that accepting different values doesn't mean you have to take them on as your own, but you may need to learn to respect them in others.
A massive country, spanning the breadth of a continent, Canada's climate is as diverse as its people.  So, you should get familiar with the climate of the province you are settling in and get some appropriate clothing. 
In conclusion, we hope this guide will help you settle in Canada after you arrive in a new country. Do you think, anything is missing here? let us know and we will add pertaining information.